Online Submission
If you are aged 16 or above, you can make online registration to the Electronic Health Record Sharing System (eHRSS). The Online Submission provides an easy way for you to input your personal particulars required for registration to eHRSS and give sharing consent to up to three participating Healthcare Providers (except HA and DH)*. Please click here for online registration.
* Note: After joining eHRSS, you are taken to have given sharing consent to HA and DH.
The following types of Substitute Decision Maker (SDM) can also make online application on behalf of a child or another person:
a parent or family member of a child aged under 16, or a person residing with him/ her; or
a family member of a person who is aged 16 or above and incapable of giving consent, or a person residing with him/ her.
Please note that online submission is not applicable to applications made by the following types of SDM:
guardian;
person appointed by the court to manage the child's or the person's affairs;
prescribed Healthcare Provider who provides or is about to provide healthcare to the child or the person; and
the Director of Social Welfare.

Activate Electronic Health Record
After online submission of application, a notification on activating electronic health record (eHR) will be shown on the webpage. Record activation is an important privacy protection measure which authenticates an applicant's identity to start sharing patient's eHR in eHRSS. Please provide the identity document(s) [as the one(s) used when making this application] to the staff for identity authentication to proceed with record activation when the patient next visits a registered private Healthcare Provider providing healthcare to the patient, or at any eHR Registration Centre. If you are unable to activate your record in person, you can authorise a person to activate your record on your behalf. Remember to specify at the Online Submission Form accordingly.
Your registration in eHRSS will be effective and you will receive a notification of your successful registration via your selected communication means. Under normal circumstances, eHR within eHRSS sharable scope would be shared to the system within about 30 minutes to 1 hour after record activation.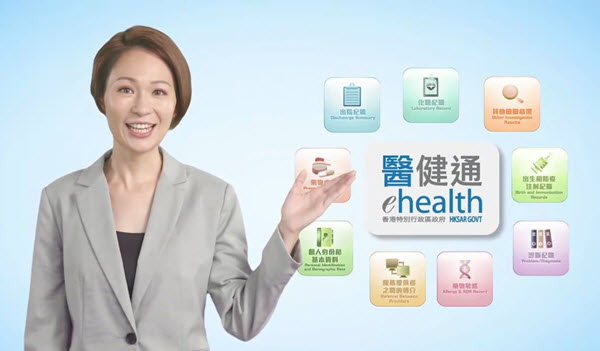 System Requirements
The "Online Submission for Patient Registration" is best viewed with the following version of operating systems & browsers:
Microsoft Windows 8
- Internet Explorer 11
Microsoft Windows 10
- Internet Explorer 11
- Microsoft Edge
- Mozilla Firefox
- Google Chrome
Mac OS X 10.12
- Safari V10
Related Information