Role-based access control
It is a built-in differentiated access control to regulate the access of authorised healthcare professionals, with features as follows:
A privacy protection mechanism based on a healthcare professional's (HCProf's) role in an organisation.
Different authorised HCProfs have different levels of access to data and functions.
Pre-defined differentiated access rights are set in accordance with the clinical needs or functions of different HCProfs.
Access the parts of the electronic health record (eHR) only relevant to their professional service under the "need-to-know" principle.
All access activities will be logged properly and are subject to audit and inspection.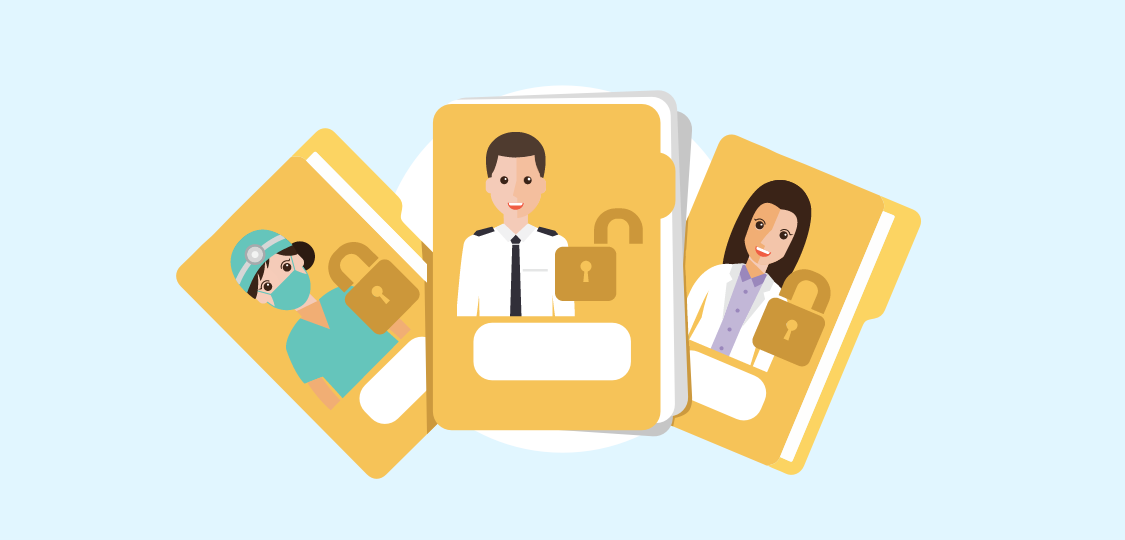 Access to eHR under restricted control
HCProfs may request to access patient's eHRs which are under restricted control if necessary. They are required to provide reason(s), explain to patient and obtain his/ her additional consent* before accessing the record. Patient can use Hong Kong smart identity card or one-time password sent by the system to authorise the access*. All accesses will be logged and are subject to audit and inspection.
*Applicable to HCProfs in the community only, system will send an additional notification to the patient after access
Access right of healthcare professionals
Frequently asked questions