Vision of electronic health record (eHR) sharing
The vision of eHR sharing is, through developing a territory-wide patient-oriented eHR Sharing System based on express and informed consent, to enhance the continuity of care as well as better integration of different healthcare services for the benefits of individual patients.
The territory-wide eHealth
Formally launched in March 2016, the eHR Sharing System (eHealth) is a government-funded, territory-wide information infrastructure that enables registered healthcare providers (HCPs) in both the public and private sectors, with the informed consent of the registered patient and proper authorisation, to view and share the eHRs of a patient in the appropriate electronic format within the sharable scope on a "need-to-know" basis for healthcare purposes.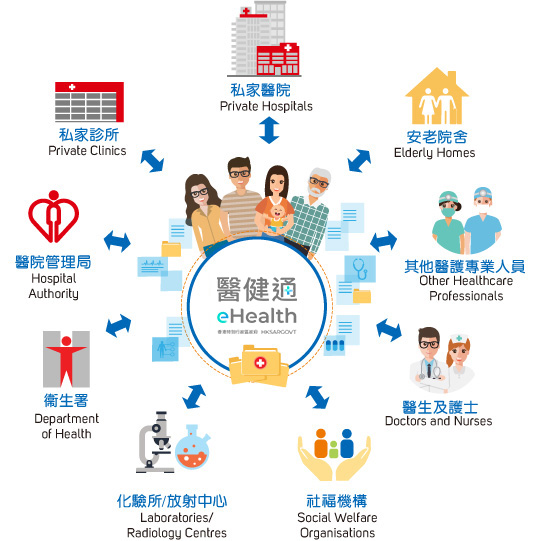 More than an IT project
The development and operation of the eHealth is led by the Government with the Hospital Authority as the technical agency. The eHealth is much more than an IT project, and requires addressing not only technical issues concerning the implementation of IT systems, but more importantly legal, privacy and security, as well as institutional issues.