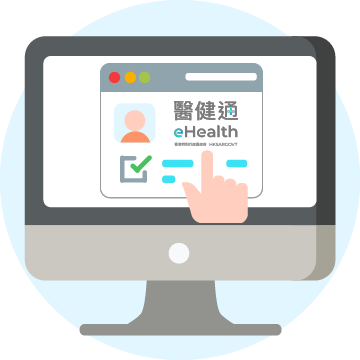 Private healthcare providers (HCPs) can connect to the Electronic Health Record Sharing System (eHealth) via the Encapsulated Linkage Security Application (ELSA), the eHealth provided software, or other eHealth certified electronic medical record (eMR) systems.
Operation system and browser for accessing eHealth
The following combinations of popular operating systems and browsers support the access to eHealth. Besides, eHealth may also run on other environments. Yet, since we have not fully tested on those environments, the systems may not behave as what we have intended, e.g. the screen displays may be distorted, the system performance may be degraded.
Software environment
Versions
Operating system

Microsoft Windows 10
Microsoft Windows 8.1 (Classic view)
MacOS 10.15 (Catalina)

Web browser

Microsoft Internet Explorer 11 (IE11)
Microsoft Edge
Safari 13
Google Chrome

Java Runtime Environment (JRE) (Only required for use with ELSA)
Frequently asked questions