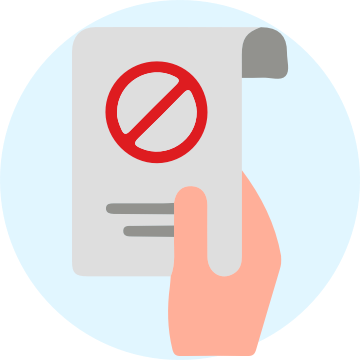 Withdrawal of registration from the Electronic Health Record Sharing System (eHealth)
Participation in eHealth is voluntary and a registered patient may withdraw at anytime.
Upon your successful withdrawal, all consents given by you to healthcare providers for sharing of your electronic health record (eHR) data in eHealth will not be applicable.
Your health record in eHealth will be protected and cannot be accessed by any healthcare provider.
Your health record in eHealth will be deleted 3 years after withdrawal.
How to withdraw registration

Expand

1. In writing

You can withdraw from eHealth in writing. Please refer to this form for more information.

Complete form

Post

Fax

Drop-in-box

2. In person

You can withdraw from eHealth in person at the eHR Registration Office (RO) or at eHR registration centres, when you receive healthcare at:
Please click here for list of eHR registration centres.
Please bring your Hong Kong identity card for the withdrawal. If you do not hold a Hong Kong identity card, please bring along one of the followings in the link below:

If you are withdrawing from eHealth for another person as a substitute decision maker (SDM), you and the person should be present for withdrawal. Both identity document of SDM and the person are required. If you are the person's guardian, person appointed by the court to manage his / her affairs, or prescribed healthcare provider who provides or is about to provide healthcare to him / her, please also bring other required documents.

If you are unable to withdraw application in person, you can authorise a person to withdraw application on your behalf at any registration centres in HA or DH, or eHR RO. Please complete and specify at the form accordingly. When withdrawing the application, the authorised person should bring the completed form, his/ her identity document, and a copy of your identity document.

Notification will be issued to you via your selected communication means (SMS / Email / Postal Mail) to confirm successful withdrawal.