View and share electronic health records
Healthcare providers (HCPs) and healthcare professionals (HCProfs) are welcome to join the Electronic Health Record Sharing System (eHealth) and view their patients' electronic health records (eHRs) in eHealth even they do not use any electronic medical record (eMR) system and have no health record to be shared to eHealth yet.
However, it is still advisable for HCPs and HCProfs to explore implementation or upgrade of their record systems for sharing.
View eHRs
eHealth is designed to provide an additional platform for sharing information of patients among HCPs and HCProfs.
According to the Code of Practice, HCProfs shall exercise professional judgement to interpret the information on eHealth and to consider how much information shall be accessed for reference purposes. Such judgement should be exercised on a case-by-case approach and based on the need for providing care to individual patient.
Share eHRs
Data within the sharable scope for sharing can be shared to eHealth. To promote transparency and respect patients' rights, the data categories that can be uploaded by HCP's eMR system will be published at the HCP Register.

Software available for uploading eHRs
The eHR Office has developed the following free Clinical Management Systems (CMS) for private sectors to facilitate computerisation of their record systems and make health information of their patients sharable on eHealth.
There are also software solutions available in the market for use by HCP. The eHR Office works with major vendors of clinic software to enhance their products to support data sharing with eHealth.

Uploading eHRs timely
In general, HCPs shall upload the health data in their medical record systems to eHealth for sharing as soon as possible and reasonable after each episode of care.
The timeliness to process the data before it is shared to eHealth may be justified with various clinical reasons (e.g. quality check, authorisation of certain reports and processes required in completing the patients' records etc.) and technical reasons (e.g. data consolidation, retrieval, checking and packaging etc.).
Individual HCPs may approach the eHR Registration Office (hotline no.: 3467 6230) to discuss and agree on the arrangement for data uploading.
Documentation at eHealth
Inputting Allergy and Adverse Drug Reaction (ADR) Records
The Allergy and Adverse Drug Reaction (ADR) input module can be accessed via the eHR Viewer by medical practitioners, registered or enrolled nurses and registered dentists of eHealth HCPs. The function aims to enhance medication safety by encouraging HCPs' sharing of patients' allergy and ADR records via eHealth.
Who can access?
All HCPs are given access to the Allergy and ADR input module except those that are already uploading allergy and ADR records to eHealth or those that are technically ready to do so. Access to the module will be granted to eligible HCPs by default. Prior enrollment or set up is not required.
HCProfs who have joined the Public-Private Partnership (PPP) programmes of the Hospital Authority and the Department of Health can also access the module via the respective PPP applications.
Core features
The module provides the following user-friendly features –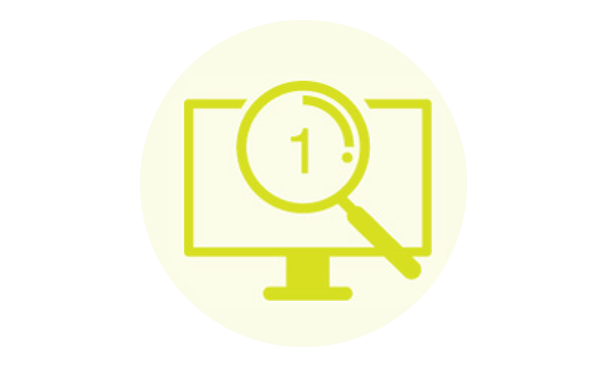 1. Built-in smart search of allergen and ADR causative agent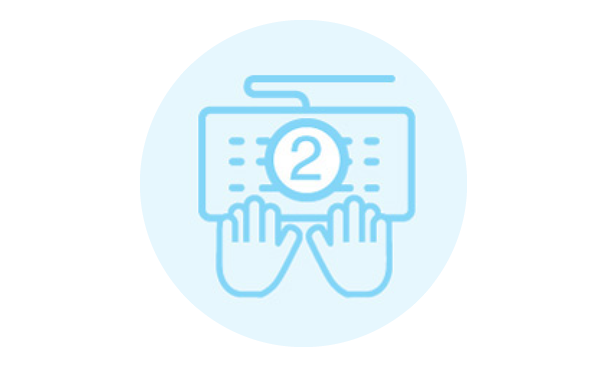 2. Efficient documentation via selection panel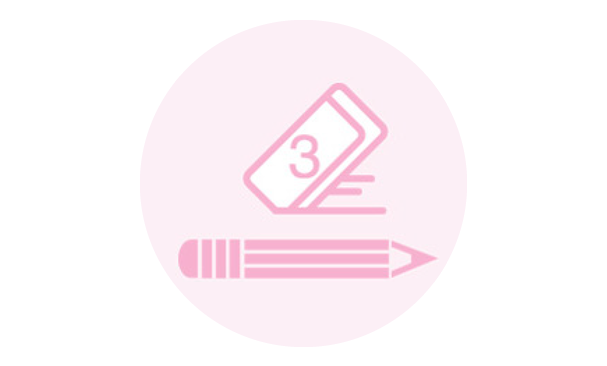 3. Update and deletion of a particular data entry in the record
Create a new record
Click the image to view large image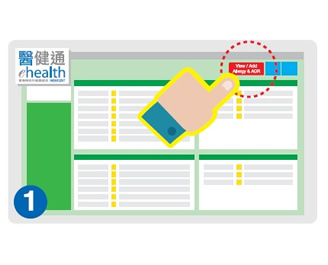 Step 1
Login eHR Viewer or PPP programme profile, then click the "View / Add Allergy & ADR" button in the patient panel.
The new record will then be shown on the eHR Viewer immediately for sharing.
A quick guide and a detailed user guide on the above function are now available at the eHealth portal for HCProfs' easy reference (User Documents - User Guide for Allergy and ADR Input Module).
Frequently asked questions