eHR Mobile Application Coming Soon
Development of the long-anticipated "Patient Portal" has been in good progress and is targeted to make its debut later this year in the form of a mobile application (App). Let's take a look at its design and initial functions, and the publicity and recruitment activities in preparation for its launch.
At the initial launch of the Electronic Health Record Sharing System (eHRSS) in 2016, access has been enabled for healthcare professionals to facilitate their provision of quality and efficient healthcare to patients under their care. As Stage Two Development of eHRSS progresses, members of the public will soon be able to view part of their own electronic health records (eHRs) in the system through a Patient Portal – the eHR App.
Since the design and development of the eHR App commenced in mid-2017, development teams have been engaging target users in rounds of usability review in order to deep dive into their user experience and gauge their feedback ("Building and Experiencing the User-Centric Patient Portal"). With valuable suggestions and insights gained from users including members of the District Health Centre (DHC), participants of Public-Private Partnership (PPP) Programmes, parents and caregivers, the prototype of the App had been reviewed, enhanced and further tested. It's now time to show our readers the latest design and functions of the eHR App!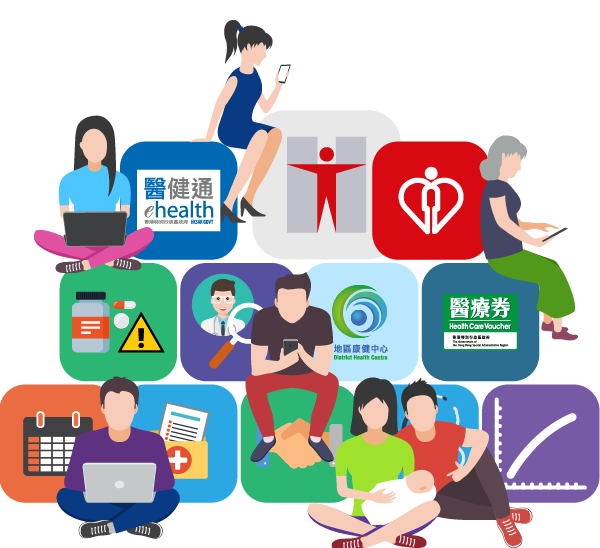 Members of the public will soon be able to view part of their own eHRs in the system through a Patient Portal – the eHR App
Functions of the eHR App at Launch
Functions of the eHR App are planned to be rolled out progressively to cater for the needs of different user groups. For those who would like to have an initial taste of the App, all they need to do is download and install the App to gain instant and handy access to a range of general public health information and news. Information covering latest government PPP or public health programmes, such as vaccination subsidies schemes, screening programmes and updates of DHC will be at the fingertips! Want to look for doctors who have enrolled in selected programmes? A one-stop "Doctor Search" function is available for checking out doctors by programme, district and other common criteria.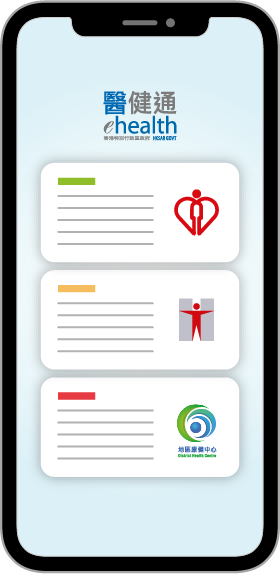 Health information and news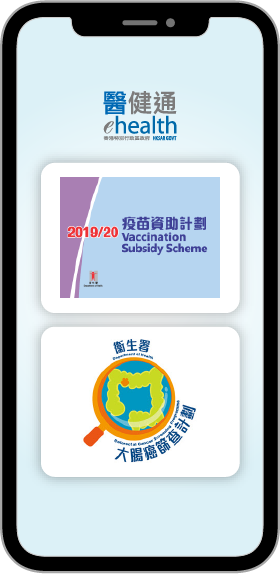 Public health programmes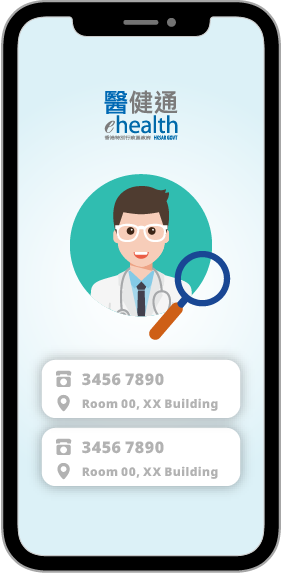 Doctor search
Full eHR App Experience for eHRSS Participants
For those who want to enjoy the full experience of the eHR App, it is equally simple. Users who are already registered with eHRSS can activate their accounts via the eHR App. Once activated, users will not only be able to access general health information, but also parts of their own eHRs in eHRSS, such as medications, allergy, adverse drug reactions and medical appointments. Don't want to miss another medical appointment? Users can sync them to their personal calendar and set up reminders on their mobile device. Apart from viewing immunisation records available in eHRSS, users can also self-input or take pictures of the vaccines received. There is also good news for Health Care Voucher users - with the eHR App, seniors will be able to check their voucher balance and transaction history anytime and anywhere, without worrying about losing track of their voucher usage anymore.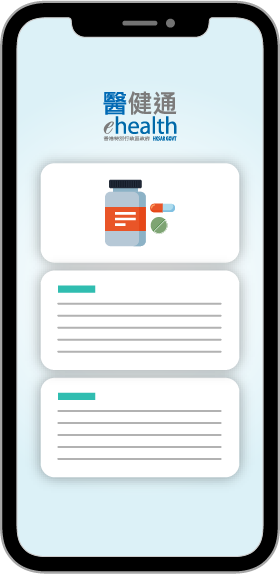 Electronic health records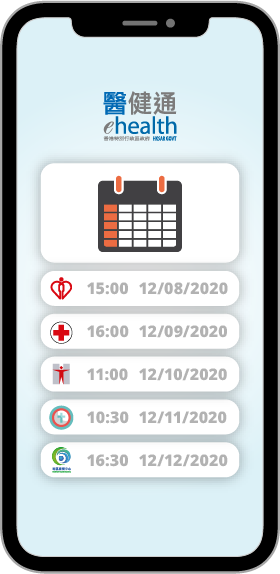 Medical appointments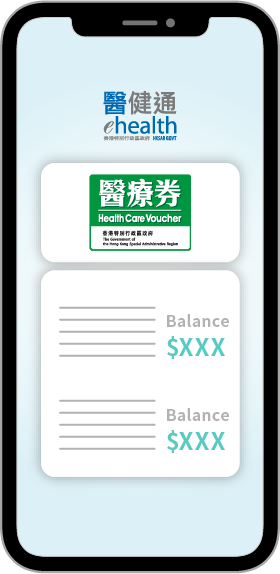 Health Care Voucher balance and transactions
To give users even greater convenience, the eHR App also provides functions for managing eHRSS accounts, such as giving or changing sharing consents to healthcare providers, and updating communication means.
There is no question the health of a child is one of the parents' greatest concerns. To facilitate caregivers to take care of the younger ones, access via the eHR App to the eHRSS accounts of children who are under the age of 16 can be set up by parents or legal guardians who have registered with eHRSS. By completing a simple verification process, parents can easily switch between their own accounts and their children's with the same device to access and manage the children's eHRSS accounts. What's more, special functions are available at the eHR App for use, such as growth charting and immunisaton record inputting for children.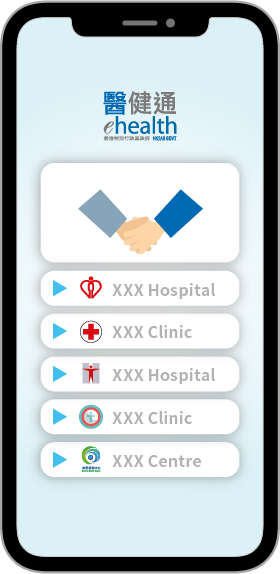 Manage sharing consent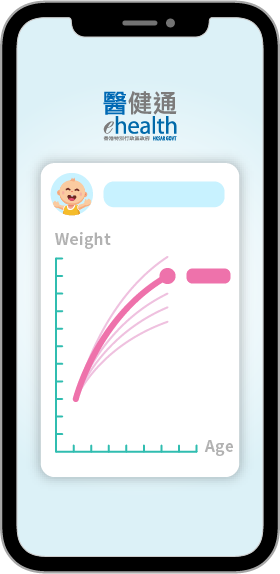 Health data input
Upcoming Publicity and Recruitment Activities
To promulgate the rollout of the eHR App and encourage members of the public to fully enjoy the benefits it brings, the eHR Office has planned a series of publicity and recruitment activities, including broadcast of new promotional videos, online promotion, dissemination of publicity collaterals and App installation campaign by mobile teams, etc. to be launched closer to the roll-out of the App. Do watch for our latest news and activities at the eHRSS website.